"Exhibition II: Figurative"
October 25th, 2013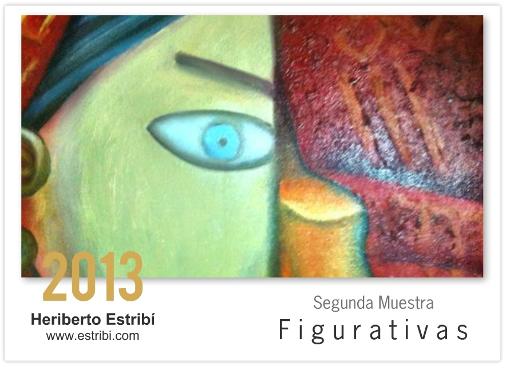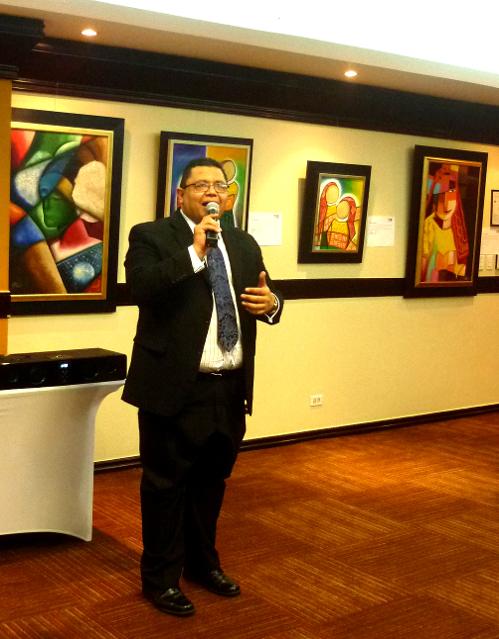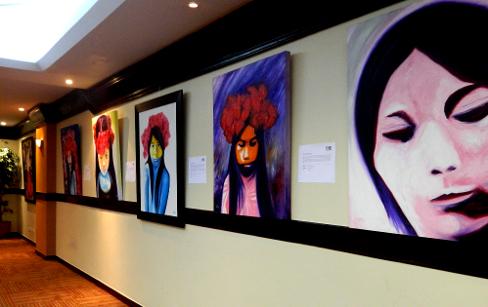 On October 25, 2013, after a long preparation was done the "Vernissage" of the artworks for the exhibition "Figurative" by the Panamanian painter Heriberto Estribi. With special guests and general public paintings were show among wines and friends, in a night, as always, "about Panama!".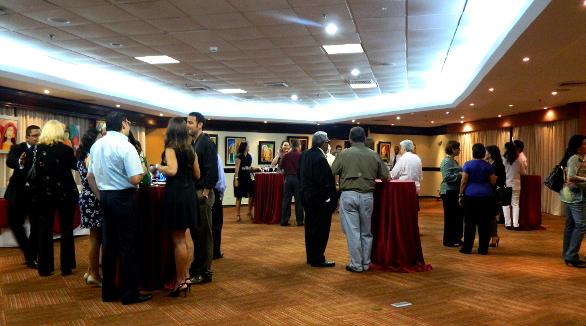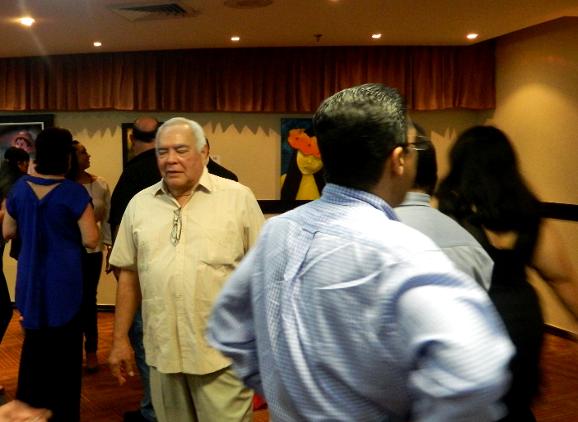 The center of the exhibition was based on what he familiarly called, his "littel Embera girls". The innocence and beauty of their crown of flowers with impressionist brushstrokes. Besides certain works of an experimental nature, such as "Inception" or " abstraction", the exhibition offered several traditional oil painting styles, such as Cubism (Geometric Ladies) layering technique (Pollera on tones) or "a la prima technic" (Kipara´s girl) , but always keeping its north: Paintings about Panama and the Panamanians..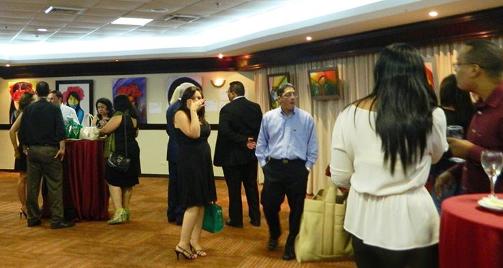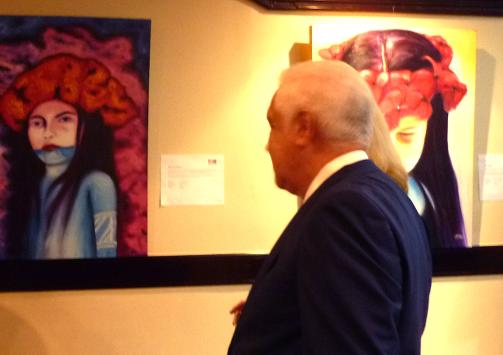 K.K. German Art Collector (Event Buyer) - "Once more I must compliment you on the quality and spirit of your paintings which show a deep sensitivity to the world around you and also an unusual connection to the cultural roots of your country."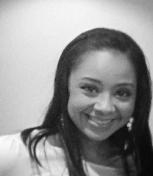 Y.M. Panama (Event Buyer) - " I am simply in love of the eyes and definition of the "Golden Girl". This second artworks collection of the artist with a series related to Embera´s girl, is my favorite among the exhibition."

H.M. Panama (Event visitor) - "The rather mysterious and pensive face of this woman seems to hold a secret which I hope to discover one day. (About Abstraction)"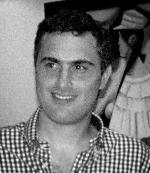 B.B. Spain Art Collector (Event Buyer) - "I always feel that in order to appreciate and love a painting one must be able to "walk around" with your eyes and your mind in the painting, discovering ever new aspects which will ultimately lead to making it your own...that is what feel about Kipara´s Girl."